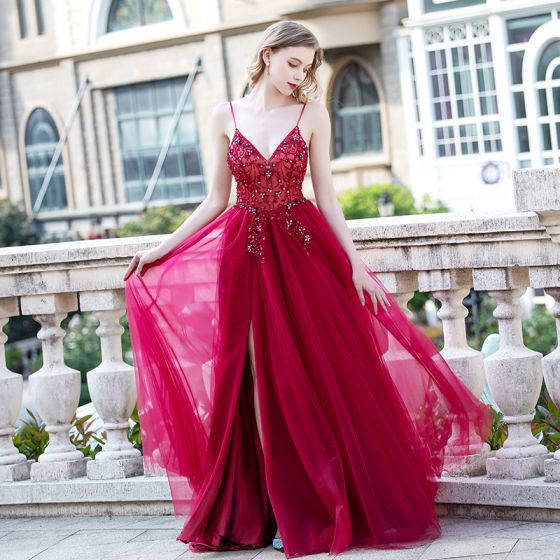 Red A-line Beaded Tulle Long Formal Dress
$168.00
Absolutely gorgeous!! I was a little nervous about this dress - it was a total steal! - and I couldn't believe how gorgeous it was in person when it arrived! As a wedding photographer, I've taken this dress across the country for two different styled shoots and it held up so well. The wrinkles come out super easy with a steamer and the skirt is super full and fluffy and gorgeous. This dress definitely has a BHLDN vibe and was just the best! Get it!!
I seriously can't say ENOUGH about this dress!! It was an absolute dream and so beautiful for my beach wedding. I ordered a size 10 based on the size chart and it fit perfect in the waist. I did have a few alterations done— length, closed in the slit and had the under arm area lowered. It is incredible quality and the detail in the beading is unreal. nobody believes me when I tell them I "primed" my wedding dress lol
I'm 5'7 and 160 lbs. and normally wear a 10. Due to bust size (DD) I bought a 12 and it was perfect! Super well made and an all around great dress!
I am so happy with this dress. I ordered it in red because I wanted it bright and vibrant - and it definitely was! I tried it on the moment it arrived and felt like a princess. Honestly this is the best dress I have ever purchased - I've already just purchased two more!
The dress came in on time and was gorgeous!! It also fit me very well!!!

Your cart is currently empty.